Grow a Thriving Law Practice as a Legalpreneur Attorney
Most Lawyers Struggle to Build a Successful Law Practice
Because...
When you become a Legalpreneur Attorney, you'll be able to build the law practice of your dreams by signing more clients than ever before while keeping stress levels at an all-time low.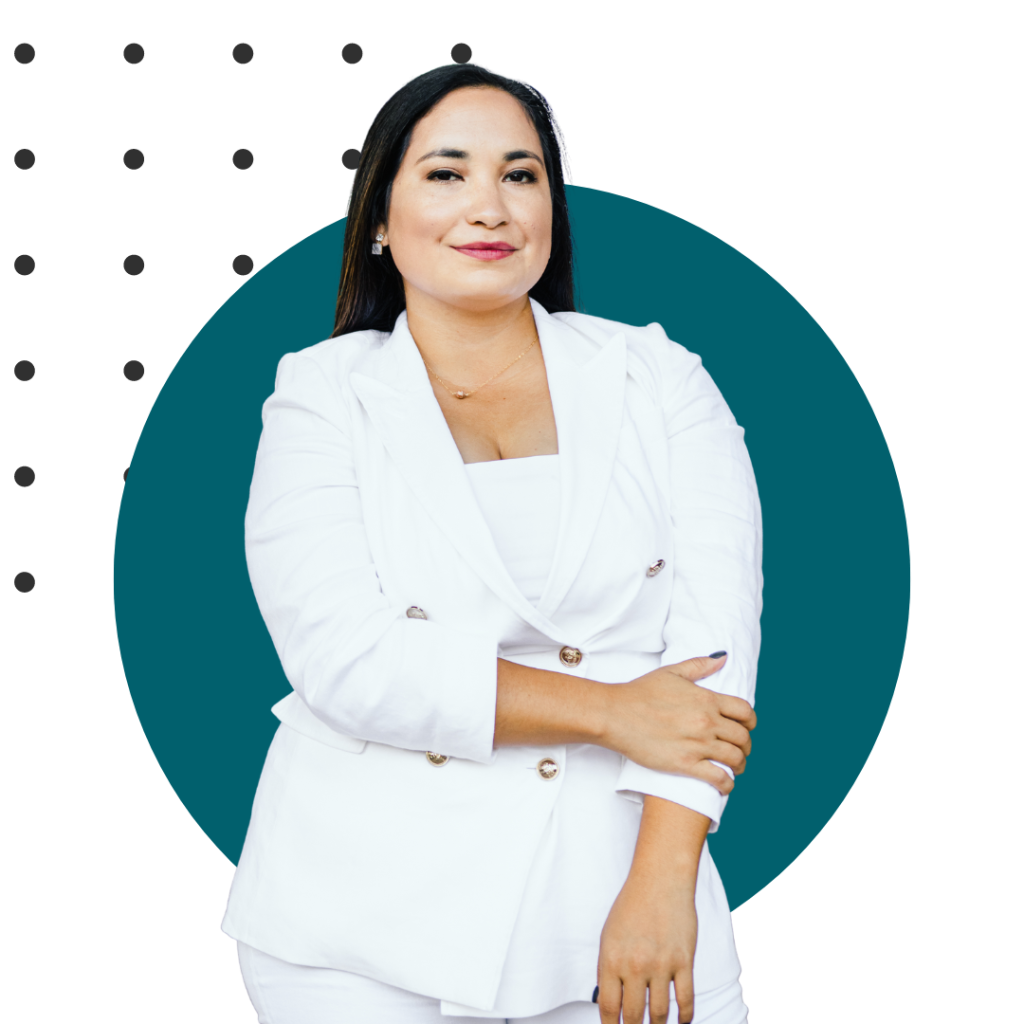 Legalpreneur Attorneys

is the key to
building the law firm of your dreams
Who is this the
best fit for?
Work to build someone else's dream law firm
or build your own?
If you're ready to step out of your comfort zone and truly build the law firm of your dreams, then you have to take the FIRST step.
You know you're not where you want to be, and you know there's more out there for you.
And we've got exactly what you're looking for to ease your anxiety with growing and scaling!
As a
Legalpreneur Attorney

You'll Get:
I'm the founder of Legalpreneur®, and I'm here to help you grow a thriving law practice as a Legalpreneur Attorney!
As a former small business owner, BigLaw attorney, and small business attorney, I created Legalpreneur in order to meet the needs of small businesses and attorneys no matter what stage they're in.
**Surprise, Surprise** BigLaw wasn't all that it was cracked up to be. And growing my own firm was really hard to do alone.
Whether you're tired of your current practice area, wanting to launch your own firm, tired of high maintenance clients, or just looking for ways to take your practice to the next level, Legalpreneur will get you where you want to go.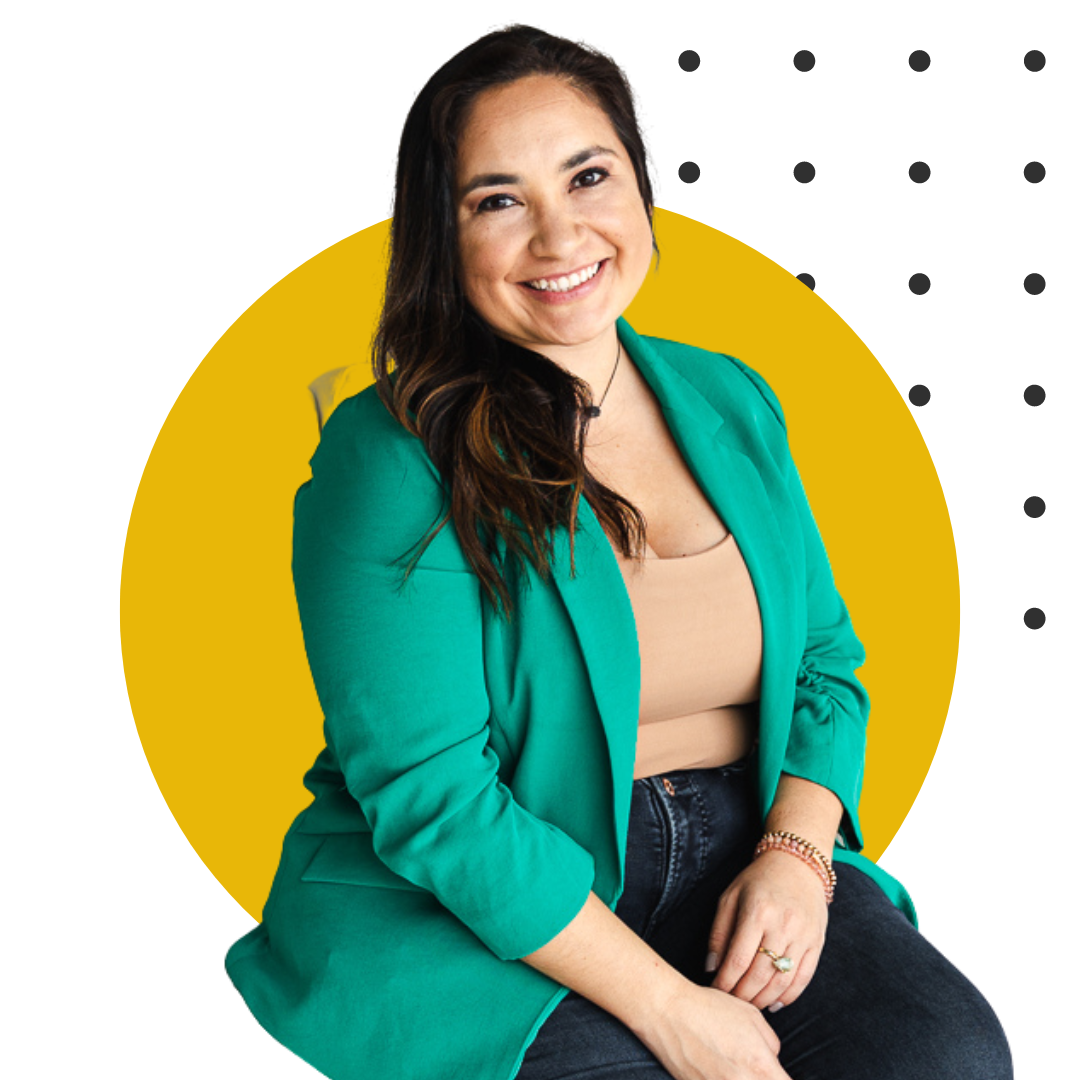 Schedule a call with Andrea to learn more about Legalpreneur Attorneys. Get started building the law firm of your dreams today!
Join Andrea for a private introductory call to Legalpreneur Attorneys.  Upon selecting Schedule Now, a scheduling window will open.
99 ways to Find Your Next Client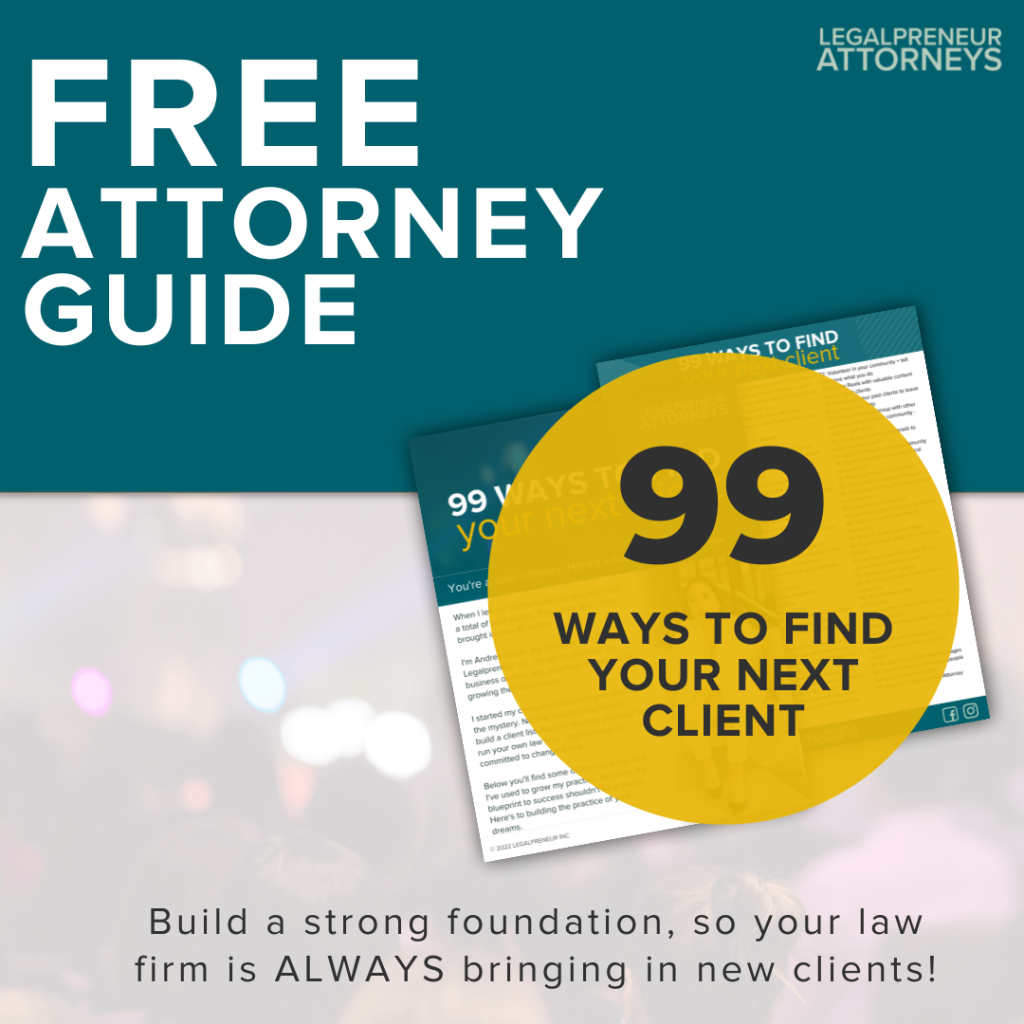 Hear What
Legalpreneur Attorneys

Have to Say
"The Legalpreneur community has allowed me to continue to expand my book of business without having to personally invest in marketing. The clients that I've been matched with perfectly fit my "ideal client" avatar. I have been able to serve these clients through their Legalpreneur Membership benefits, and have also been able to serve some outside of the membership. The Legalpreneur team has also been a great resource and are always available when I need backoffice assistance."
"Working with Legalpreneur over the last year has been a wonderful asset to my growing firm! It allows me to serve clients using their Legalpreneur services, as well as gain new clients within my own firm. Would highly recommend Legalpreneur to any new attorney, or attorney looking to expand their network and gain exposure to new clients."